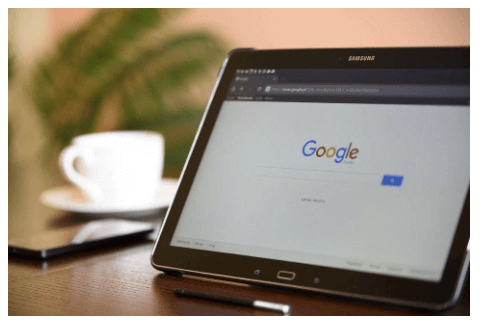 It is no secret that consumers are looking for relevant products or services on search engines all the time. All businesses are competing for limited space on search engines' first pages which is why you should include local SEO in your SEO strategy. Local SEO ensures that the people nearest to your business are able to find your business. Google My Business is the tool you should be using to improve your local SEO. But what is Google My Business, and how can you use it in your local SEO? We answer these and many more questions below.
Google My Business (GMB)
GMB is a free tool from Google that lets businesses manage how they appear on the search engine. It lets businesses add their names, hours, location and images so that this information appears across Google search and maps. This tool also lets businesses receive, monitor and reply to customer reviews. In this way, GMB lets businesses know where their customers are, and how they are looking for them.
Getting Started with Google My Business
To get started with this tool, you can register your business on there. You will need a Google account. If you are doing this yourself, go to the Google My Business page and click on "Start Now". You will be prompted to enter your business name and then your business address. After that, it is important to tell Google that you deliver goods and services to your customers. If you choose not to show your location, you can choose to hide it here. Finally, choose your delivery radius.
Once these steps are done, choose a business category as accurately as possible, add your business's phone or mobile numbers, and then choose a verification option.
The Verification Process
There are several ways to verify your business on GMB. These include:
By Phone – Google will send you a verification code to the phone you added as your business phone number. Check that your phone number is recorded correctly on Google before starting his process.

Postcard – After ensuring that your business address is correct, tell Google to send you "Mail". They will do so and it should arrive in 5 days. Enter the five-digit verification code you receive into GMB's page.

Email – Google will send you an email with a verification link. Click on it to verify your business.

Instant verification – This one is for those who have verified their businesses using Google Search Console. Try to verify your business using the same Google account you used to sign up for Google Search Console.

Bulk Verification – Those who have more than 10 business locations should use this method. Here, you will need to fill out a form with all the details of your business and everyone who will be using your Google account.
Once you have verified your business, it is time to start optimizing. Add all the details that are needed, checking to ensure that they are correct each time. Remember to add photos as they work really well to enhance your listing.
GMB is a great tool, but it's not the only thing you'll need to boost your company's SEO. If you don't know much about search engine optimization, contact an SEO company in Bangkok. They'll be able to handle it all while you get on with running your business. 
Google My Business has the potential to improve how much local business you do. Customers in your immediate locality will be able to find you easily with the help of this great tool.