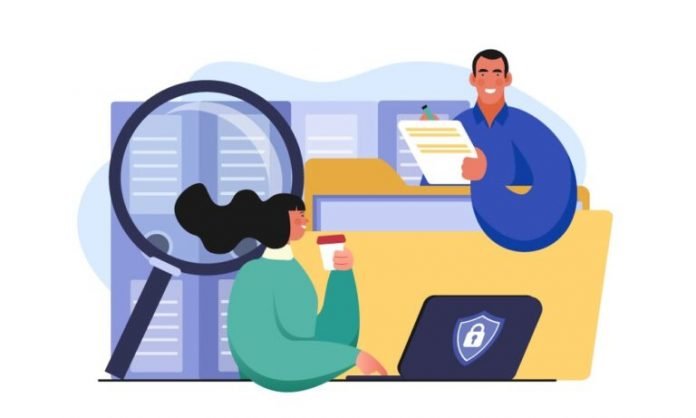 While the first real usage case of blockchain was with the digital currency known as Bitcoin – which was used on a network of the same name to transfer financial value between two entities without the need for a third party – blockchain is now much more than that. The numerous innovations offered by blockchain technology are allowing technological progress that disrupts classic business models of financial services and redefine the competitive landscape of the financial industry.
FinTech companies are allowing wider access to the cryptocurrency market and using blockchain to offer new types of services
Firms offering crypto trading services like easyMarkets are taking advantage of this trend around blockchain and cryptocurrencies by adding financial derivatives on digital assets. Thanks to products like Contracts for Difference (CFD), they can widen their product offering and meet increased demand from clients who wish to access this alternative asset class. Derivatives on cryptocurrencies therefore offer new dimensions to the trading of cryptocurrencies, by opening the market to more diverse market participants and investors, which tends to increase and improve the market's efficiency and growth. 
FinTech companies are also using blockchain technology and Distributed Ledger Technology (DLT) to offer a more competitive trading landscape, which ensure that established financial protocols are improving. New and faster authentication ecosystems, real-time transaction settlement, tokenized financial assets, real-time and immutable recording and synchronization of data across a network, faster and cheaper payments processing, and smart contracts, are among the most popular financial innovations.
The Decentralized Finance (DeFi) at the heart of future financial innovation
Some companies have bet everything on Decentralized Finance (DeFi), as they believe it is the future of finance. DeFi, which has gained traction over the last couple of years, offers a completely new decentralized financial ecosystem to its users by eliminating the need for a central organisation to approve financial transactions. This is done through financial decentralized applications (dApp) usually based on the Ethereum network. By opening up a world of possibilities and services previously not accessible to retail customers thanks to smart contracts, DeFi is certainly poised to reshape the future of finance.
DeFi applications are numerous. One of the most popular uses of DeFi protocols is offering a new system to ease the lending/borrowing processes compared to traditional banks. DeFi platforms can be used to offer trustless crypto loans without any intermediaries. Borrowers can have easy access to crypto funds, while lenders can gain interest. Insurance, asset management, stable coins, KYT, AML, and CFT processes, Decentralized Autonomous Organizations (DAOs), as well as analyzing and preventing risks are other common use cases of DeFi technology.
Final word
Blockchain technology and cryptos are increasingly used in the finance industry because they offer great benefits and promise for finance organizations, such as increased efficiency and transparency, usage of a single decentralized source of information, and enhanced data integrity and security, as well as improved customer experience and better costs management. Blockchain isn't a fad, it's here to stay.