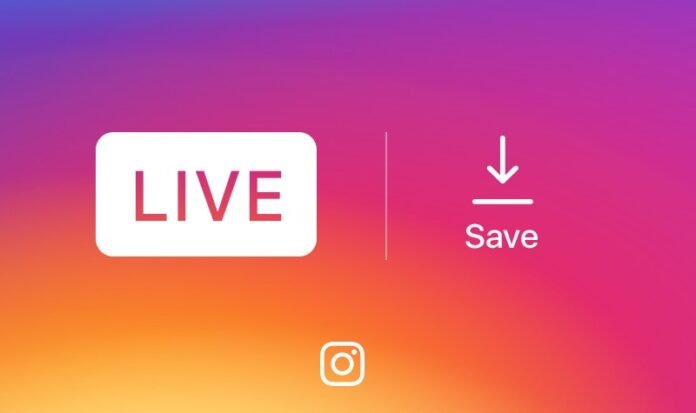 Instagram was born a few years ago as a social network created especially for lovers of photography, but today, it has become the most popular social network of the moment and one of the most used means of communication. However, one of the most popular functions of the social network is the direct ones of Instagram. Live videos that network users broadcast at any time and that followers can join to see and even interact through messages. Of course, it is possible that if you do not join at the time of the broadcast, you have no more options to see it. Next, we are going to show you how to download live videos from Instagram.
At first, the live or live videos of Instagram could only be seen at the time of broadcasting, but with the passage of time, the social network itself offered the possibility of sharing their lives for 24 hours in their Stories. Therefore, there are many who think about how to download live videos from Instagram on their mobile to be able to watch them whenever they want and as many times as they want.
Download your own live videos from Instagram
The social network owned by Facebook added the possibility of being able to download live videos from Instagram to the creators themselves quickly and easily. To do this, all we have to do is broadcast the video or live on the social network and once we have finished it will be when we have the option to save it on our mobile.
To do this, just at the end of the broadcast we will see how a save button will appear in the upper right . Therefore, if we click on it, the video that we have broadcast live will automatically be saved in the gallery of our phone so that we can see or share it whenever we want.
Of course, it is important to know that the only thing that is going to be downloaded is the video, therefore, we will not have the likes received, nor comments made, nor number of viewers.
Download other people's live videos
The problem comes when what we want is to download live Instagram videos of other people , since in this case, the social network does not offer us any option. However, nowadays, thanks to the number of apps available that we can find in the official stores of the different platforms, it is possible to find tools that allow us to download live Instagram videos from other users.
In this sense, one of the best apps that we can install on our mobile to download lives of other users on Instagram is AZ Screen Recorder . As its name suggests, it is an app designed to record everything we do on the screen of our mobile, therefore, it allows us to record live Instagram videos that any user is broadcasting.
AZ Screen Recorder is available for download and installation totally free on Google Play for Android devices, although it has a paid version with more functions and allows you to record the screen of your device in FullHD and QHD, supports pausing the recording and continuing whenever we want, record the audio from the microphone, save the videos directly to the SD card, etc.
For those who have an iPhone or mobile device with an iOS operating system and want to download live Instagram videos from other users, then there are other very interesting apps that we can find for the Apple platform.
In this case, Record it! Screen Capture is one of them. It is an exclusive app for iOS devices that allows us to record our games or applications for tutorials from the screen of our device. Therefore, once the application is installed, we start recording and everything we do on the mobile will be saved.
In addition, once we save the live Instagram videos on the device, we will be able to include audio comments, edit the videos or we can even share or export them to other applications.
But without a doubt, if there is a quintessential tool for downloading other people's Instagram photos, stories or videos, it is Story Saver for Instagram – Story Downloader . An app available for iOS and Android devices that allows us to download content from other Instagram users with great ease.
To do this, the first thing we have to do is download and install the app on our device, something we can do from the following links to Google Play and the App Store . Once this is done, we open the application on our phone, identify ourselves with our Instagram or Facebook account and then all we have to do is find the user we want to download from. At the top we will find three tabs, News, Stories, IGTV .
In each of them, we can see the published images, uploaded stories and videos published through IGTV, therefore, we select the tab from which we want to download the content, select the photos, videos or stories and click on the button download . In addition, from the button that is shown right next to it, we can access the download history. It even allows us to download everything in one go.
Also Read: 5 Powerful Instagram Marketing Tips to sell & grow your Business