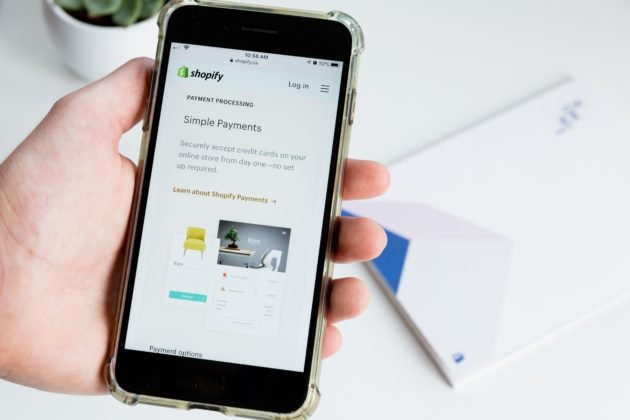 According to statistics, about 30% of the products that are purchased online are now being returned. We will discuss how augmented reality shopping and 3D visualization is changing the E-commerce industry by helping the merchants and retailers, not only by reducing the cost of returns but also providing their customers with the more engaging and delightful shopping experience.
If you are an E-Commerce store owner, then you will agree that the product returns are a critical problem. The ratio of online product returns is twice as compared to in-store returns. In the last year, the percentage of product returns increased up to 95%. The total worth of product returns the previous year was about $350 billion, and it is expected to top up to $550 billion this year. Not only merchants and retailers are losing some serious money due to this problem; also, mostly, the products that are returned are wasted. Either they are incinerated or tossed into landfills.
So, product returns are the most significant challenge today for E-Commerce store owners and merchants. Experts have suggested several methods to control the returns. Still, none of them is as efficient as Augmented reality, and 3D product visuals could be. Augmented reality shopping can help merchants and E-Commerce store owners in tackling the steepest challenges like a high rate of returns in the industry.
Also read: 123Movies – Watch Free Latest Movies, TV Shows, TV Series, 123movies Online or Top…
E-Commerce store owners and retailers can use Augmented and 3D product visualization to reduce their product return rate significantly by providing their customers with "Try Before You Buy" digital experience. Innovative AR technology enables your customers to visualize the product in reality. 3D visualization and product images allow the buyers to see how the product would look in their space before they purchase it. This practice will reduce the temptation to try multiple items before choosing the right one and then returning others.
In previous times customers didn't have the option to view the products in 3D and augmented reality. Therefore, most of the customers complained that the real products were completely different as compared to those that were shown to them when they were making a purchase on the online store. In this kind of situation, the return of the products is undeniable. It not only affected the credibility of a particular store but also many customers lost their trust in online shopping.
But after the integration of 3D technology and virtual reality in the E-Commerce industry, now the trends are frequently changing. Customers can view the products from all angles and exactly know how a product actually looks like. So, when they have seen the product and had the real-world experience of the product with the help of AR technology, then there are 90% fewer chances of product returns. Not only it reduced your product return but also increased the credibility and trust score of your online store.
Also read: 13377x Torrents for Movies, Games, TV Shows, Software Files in 2020
According to a survey, 76% of consumers said that they preferred to buy more products from a store when they had a "Try Before You Buy" experience in an online store. So, it is very clear that Augmented Reality and 3D Visualization not only reduce the number of returns but can also be used as a tool for increasing your sales and revenue.
As we know that most of the customers are mobile users, so keeping this in mind, AR shopping apps are increasingly being developed and deployed by various online stores. Even the biggest E-Commerce platforms like Amazon and Shopify couldn't deny the importance of AR technology, and they have also adopted it. It is expected that within the next 6 months, there would be a 69% increase in the AR shopping apps, and many online shopping stores will adopt this technology to tackle different challenges that they face.
Conclusion:
Overall, we can say that Augmented reality shopping and 3D Product Visualization is transforming the E-Commerce industry by not only reducing the number of product returns but also increasing the number of sales and profit. AR technology is attracting more customers day by day, and consumers enjoy themselves when they have a real shopping experience by sitting in their homes through a computer or mobile device.