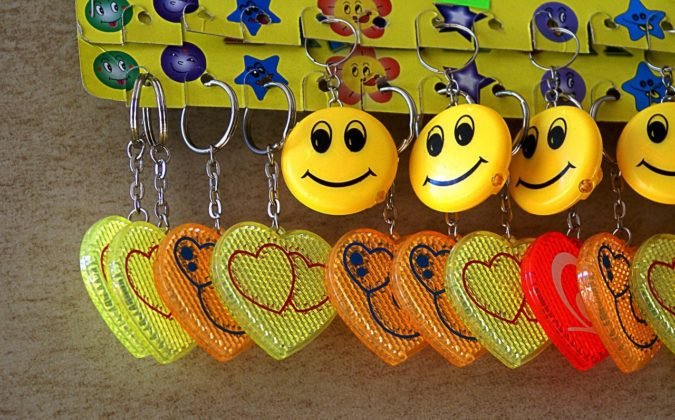 If you want to promote your business effectively, you will need to come up with an outstanding marketing strategy that rocks the public. Giving promotional items that have your business logo and information printed on them is a great marketing strategy. Beyond the gratitude and special feelings that potential customers will get from them; it will also help keep the name of your business in their minds. The promotional item you choose to go with is up to you. However, we suggest that you consider using custom keyrings as promotional/corporate gifts. This is because there is practically no one on earth that will not have a need for keyrings.
There is a great chance that you would be stranded if all your keys went missing. This is because keys without a keyring bonding them are more likely to be lost. Believe me, no one wants to be stranded. This function is what makes keyrings an amazing market product for your business. A keyring is a small thing; however, its function is priceless. The fact is that a lot of businesses overlook the importance of them. Just a small number of businesses use them ass promotional gifts. Hence, the small but highly important keyring opens the door for your business to stand out in the competitive world.
Also read: Looking Forward – What to Consider When Updating Your Business Plan
KEYRINGS AS PROMOTION GIFTS
You can give keyrings as a corporate or promotional gift to clients or customers visiting your company or at business events. Imagine people having keyrings with the logo and information of your business printed on them. I mean, think about everyone at a seminar, business meeting or social get together having your custom keyring with them. Your customers will gladly use this promotional gift to stack and store their keys. Additionally, your business will also benefit as your customers take their keyring with them everywhere they go. This means that more people will see your brand and business information. All of this helps to widen your audience. This may look like a simple marketing strategy; however, its effectiveness cannot be questioned.
KEYRINGS AS CORPORATE GIFTS
You can also award keyrings to outstanding employees. This is also an effective way to use keyrings as a marketing tool for your business. The first thing is that your employees will feel appreciated. They will also feel that you are attentive to what they do. Hence, encouraging them to do more; and as a result, increasing productivity. Increased productivity means improved service which also means that customers will come back because they have been treated well by your employees. Increased customers mean increased sales and increased sales mean increased profits. Aside from that, the employees awarded with the keyring will be proud to show it off to friends and family as an emblem of his commitment and hard work.
Gifts, whether big or small, are precious for both the givers and the recipients. By carefully planning and selecting your gifts, you can convey your love and affection to your recipients.  Premium watch brands would also be perfect for men.
In conclusion, one of the important benefits of promotional items is that they help customers and employees remember your business. It brings back memories of their experience with your company. If those experiences are great; well, congratulations! You have a loyal customer in your hand. One thing about loyal customers is that they will not hesitate to recommend your business to friends and family.