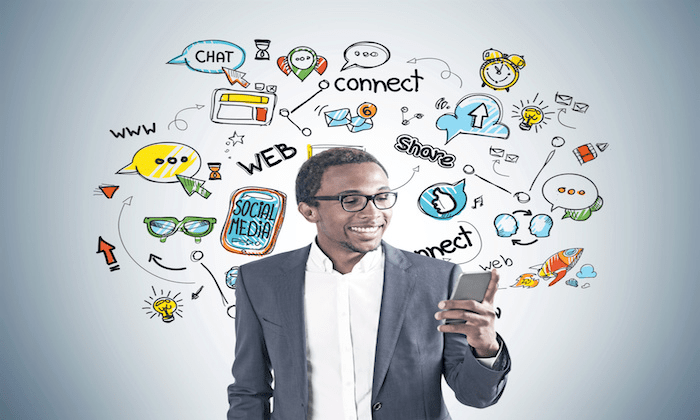 In the last few decades, video content has gained popularity. Video traffic has been predicted to be over 82% of all online consumers by 2021. Ranging from the traditional televisions advertisements to the currents created videos on social media or live video content; it remains to be the best way of targeting the audience. This is because videos explain more about your products that texts or pictures. It can show it in an interesting manner that will make the audience a potential customer. Notably, when it comes to the issues of the product videos it matters a lot because it means a lot to the buyer. In this article, I am going to explain various ways in which video content marketing helps eCommerce Services through social media as explained below.
Prove your expertise in your niche
Considering that there is high competition in every industry, there is no easy way of staying ahead of your competitors rather than proving your expertise. Your brand gets potential customers only if you are an expert in your niche. To become an expert, you will need to earn trust from your customers, thus, for any product you sell to them must meet their targets.
During this digital age, social media following helps in measuring your expertise. In most instances, the more followers you have, the easier it is to get new people following because the follower count serves as an indicator of your brand trust.
Regardless of your business niche, it is essential to become a respected brand in your firm. And because users love to get insights from the experts, they are likely to watch videos where the professionals share their opinions concerning the products. For example, in the cosmetic niche, you can post live videos on directives of how to use it and show the pleasing outcome of the products.
Increasing customers trust
Having varying options in the market, customers will always go for trusted brands. Customers are likely to be loyal to the companies that they trust and at the same time they are likely to buy their products from trusted businesses. Therefore, if you want to begin selling your products on social media let say Instagram, be ready to think about your clients first. It is important you gain customer's trust. As a beginner, you can establish your trust with the online customers by sharing your user-generated content, collaborating with influencers and sharing testimonies. 
Explain why your services or products are worth buying.
To win more customers you will need to do more than just having a good product. You will need to explain to your customers in-depth concerning how your products are going to satisfy their needs or rather solve their problems. That way, customers are more likely to buy the product. Every successful brand think about their customer's needs by letting their product play the second fiddle after a deep explanation of what it entails using your product. With the saying that goes that a picture speaks a thousand words then that means a video is priceless as it offers increased visitor understanding of your products. Thus, with the video content, there are diversified ways of showcasing your product from different angles that will make your customer realize the need of buying your items. However, an explanation of your product can be done by other methods through your video inclusive of product reviews, posting o the how-to tutorials, and also engaging in question and answer sessions.
Reach more potential customer
In every market, customer acquisition plays a vital role in marketing. If your aim is to your revenue, then you will need to care for your existing customers to gain more. Therefore, marketers always keep their focus on targeting new customers. The videos not only keep the existing customers but it also helps in reaching out to more potential customers when the right things are done and offered consistently.
Convince users to take actions
The faster you sell the product the faster your firm grows, so it would not be surprising if marketers test out the strategies that increase ecommerce sales fast.  Markedly, for any business, driving sales is very crucial since it determines the customer's sales and stability of the company. If you are proven to have powers to easily convince your customers to take actions faster, think more about videos because seemly clients crave more for the video contents you offers. The views on the branded content also are a mark of who gets interested in your work.
Final thoughts
Video content is growing rapidly which gives the eCommerce marketers more opportunities with their clients, deliver messages and increase sales without being sales. When doe correctly, it helps in bringing your business to the next level so do not miss a chance to grow your revenue in 2020.