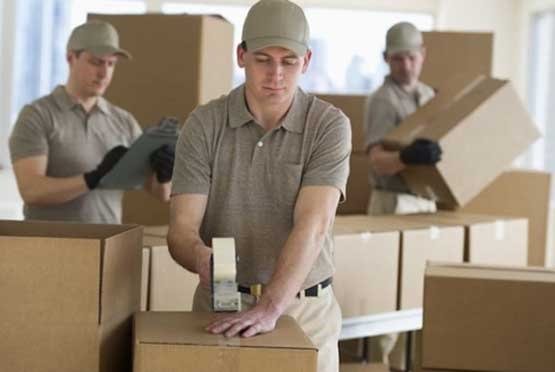 Cloning of apps like Uber for movers and packers will be a lucrative option for business owners. Do you know the reason? Shifting from one place to another may happen because of several reasons, especially in metropolitan cities. People are willing to spend money for trustworthy movers and packers that can safely move their assets. Business owners can easily connect service providers and customers and earn good revenue. Statista has listed the moving & service app among output-driven apps from a business standpoint. Let's discuss the development of this app.
Main Features
Focus on key features for Uber app development. Adding features similar to Uber can create a clone app. Check out the following points to gain insight.
Customers willing to opt for moving and packing services can download the app and start by a simple registration procedure. Social media platforms like Facebook, Whatsapp can be used for the registration process. This feature will help in easy sharing and marketing of the app.
Users can choose the desired location for pickup and delivery using this option.
The easy-to-use interface will help users to understand and use the app. Categories and subcategories will help users to understand things better. An organized interface will not only help users to choose the desired service but present a compelling and attractive interface to use.
Detailed Info of Services
This option will let users know about the availability of different types of services. Users can check and evaluate the type of service they are looking for. For example, they can choose either a packing service or moving.
Users can easily choose the desired services with the help of this option. The categories will clearly show essential details related to multiple services.
Users will get a confirmation message after choosing the service. To confirm, users will have to select any service and confirm by clicking at the option.
Track your Movers and Packers
This option will let users track the location and get to know about the location of their assets. Trackers will show real-time updates.
Integrated Payment Option
An integrated payment option is essential. An integrated platform directly plays an important role in customers' retention. This feature is the prime consideration during the app development. Users are allowed to pay either through multiple online payment gateways or cash.
Customers can contact customer care executives in the case of any help or query. Thus, customers can get updates related to their orders.
Customers will be notified about every minute update associated with their orders. For example, the time of delivery, location, payment, confirmation, etc. Messages will pop up on the screen.
Customers can directly talk over phone with the designated service providers. To know about the progress, customers can contact service providers. In case of any serious query and emergency, users can contact customer care executives.
Customers will get the detailed cost info for every service opted in the form of an online invoice. It can be saved for future references.
The above options are important for creating an advanced app. Now, check out the following basic features to add.
The term user-friendly is customer-centric. A user-friendly app is easy to understand and use. The design of the app must conform to modern architecture. Intuitive design will help users to gain access to the apps.
On-demand apps should have a responsive web design. Responsive web design helps will let apps work on a variety of devices and window screens. Responsive layouts will help in the easy adjustment of screens to different devices like desktops, laptops, mobile phones, etc.
Users can opt for services either now or schedule them later. This is one of the key features of an advanced app like Uber.
The customizable app will allow easy changes for modification. For example, business owners can add features and amend changes in the apps. This is one of the important features of the app.
Business owners can keep their eyes with the help of a dashboard. They can keep their eyes on the whole progress.
The above features are essential and requisite for developing an app like Uber. Now, you can start adding such features for your Uber Model.