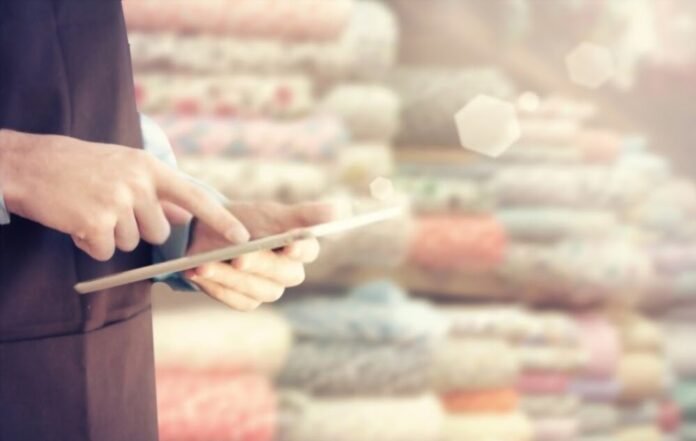 For a long time, the retail sector has undergone several changes. From having a website and apps for business to social media promotion to deliver a user-friendly customer experience to doorstep delivery- there is too much to discuss. This development is driven by customers' evolving behavior, who today not only use the Internet to get information but are also inclined to make online purchases.
The rise of online shopping and delivery induced a plunge upon conventional retail stores. Due to busy and hectic lifestyles, consumers rely more on online solutions. eCommerce and online delivery business capitalized on consumer's rising needs.
Why get your car, face traffic issues and drive to a store or restaurant- where you may not find exactly what you are looking for- when you can get it at your door?
Yes, this mindset has given birth to the on-demand economy. To fulfill consumer's rising needs, more and more retail stores are now revamping their business models; after all, you can not bear revenue and customer loss at any cost.
According to Statista, half of the population is now active internet users, so taking your business online is no longer a trend but is a necessity. With the myriad of advanced solutions, revamping your business is not a difficult task. 
Makeover Your Retail Business with Easy Go Solutions
There are numerous ways you can revamp your business with modern technology solutions and, yes, with the pocket-friendly cost, such as developing a website or investing in a mobile app to expand your target marketplace. You can use social media to drive more sales and traffic. Well, we will discuss each of these points in detail. Before that, it is essential to understand what kind of benefits you can enjoy once you revamp your conventional retail business.
In the above snapshot, you can see how the retail sector is changing rapidly across the world and technology is the main factor that keeps pace with customer's choices. In simple terms, revamping your business means leveraging online solutions to your business process to make it smoother and error-free. It will also help you find loopholes within your business and streamline manual operations without many hurdles. Apart from automation, let's see what other perks it may help you, 
Streamline operations
Cost reduction
Reduce risk
Improves customer experience
Potential to reach out to more customers
Business operations become more productive
In order to avail above benefits, you need to revamp your business model. Some entrepreneurs feel hesitant and think it is an expensive affair and need a lot of investment but don't worry. Here are some cost-effective solutions that can help you revamp your retail business now. So without any fuss, let's get started.
Go Digital with Mobile Apps
Today, can we imagine a single day without having a smartphone or browsing any app? Definitely, No. People also today believe in completing tasks within a single click. In the previous decade, we have seen brands like Flipkart, eBay, Amazon, etc. have changed the way we shop as they are using apps to reach their targeted users.
And now we live in an on-demand world where apps like Zomato, Uber, Grofers, Instacart, Postamtes, etc., have changed people's perception of daily needs. Mostly, during the pandemic, we have seen how the food delivery market has grown; therefore, demand for ubereats app clone increasing as it allows restaurants to manage online orders with their complete branding solutions. 
And mobile applications not only benefit big brands but small and medium level businesses are also following the same trend to stay one step ahead in the competition. Retail businesses can most benefit from having mobile apps. Underneath several advantages, we have mentioned that show why your retail business should have an advanced level app. (source)
Your products and services visible to customers all the time
Direct marketing channel
Provide value to customers
Improve customer engagement
Foster customer loyalty
Now you must know why the mobile application is necessary to satisfy modern age customer's needs.
Active Presence on Social Media
Now you have an app for your business without promoting it on social media, how would customers know about your products and services? Here social media can help you like a pro. Today, social media channels such as Facebook and Instagram are not limited to likes and posting pictures, but it is a cost-effective technique for businesses to establish personalized connections.
More than three billion people are active on various social media channels like Twitter, Facebook, and Instagram, and as a retail business owner, you can not find anything cost-effective platform to target such a huge audience. It is free of cost; you need to create a profile and start publishing engaging content that your audience finds interesting. In terms of retail business, social media works because there are multiple advantages associated with this, such as
Increase brand awareness
Engage local customers
Marke from everywhere
Increase website and app traffic
Boost sales
Generate leads
Whether you are engaged with a small retail business or heading to a global level enterprise, the statistics and benefits above make it clear: your customers are online, so you have to be around them, or else your competitor will be.
Offer Click and Collect Facility
Living in the Internet-driven world, you probably know how the "click and collect" trend has gained huge momentum. Be it food, medicine, grocery, or anything else, people today want to place an order online and pick it up at their convenience. More and more people are buying daily essentials and even luxury products online as it saves time and attractive deals and offerings save money too. 
For instance, if you are running a grocery store, allow your customers to order it online and get them delivered to their doorstep. This will work well because people who don't have time to visit the store order things online and make the payment instantly. This is a win-win for both customers as well as sellers. By offering an online ordering facility, business owners can focus on other core business objectives and deliver the best brand experience.
Connect Your Retail Business in Connected World
There is hardly any sector in the modern world that is immune from digitalization. Every business owner is now investing in advanced technologies to obtain desired outcomes. Thanks to technology innovations, you can downsize overhead costs while expanding your business reach without any barrier. You can improve business efficiency, offer to enhance customer service, and automate your business beyond what you can imagine ever.
Long story short, retail businesses thrive on modern solutions.
Author Bio: Nirav Parmar
Having More than three years of experience, Nirav is an outreach expert at Elluminati Inc. Having a keen interest in communication, content, and digital marketing, he has worked with many brands and helped entrepreneurs to establish an online presence that drives their business forward.